Sunday January 26th 2014
---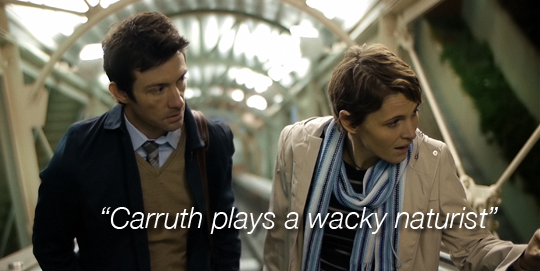 Every now and then I'll write something about a film — either for this blog or another outlet — that isn't true. This is usually down to a lapse of concentration on my part, rather than anything malicious. Still, whenever it happens, I'm quite justifiably torn apart on Twitter for failing to uphold the rigourous standards of the esteemed discipline that is film criticism. For days on end, I'm chewed out for misrepresenting a film and doing a disservice to its makers. And inevitably, I'm told that I — and the rest of my online cronies — are 'killing film criticism'.
On the plus side, it's this kind of scrutiny that keeps online film critics on their toes. The internet is anything but a vacuum, and if you fuck up, you're liable to hear about it over and over again until the hivemind moves on to more pressing concerns. The same cannot always be said of print criticism, where the immediacy of reader reaction is replaced by a network of subeditors, who comb over a writer's words as delicately as possible in the hope of rooting out any falsehoods.
It's therefore expected that a subeditor will have a reasonable degree of knowledge about the subject that they're presiding over. It's hoped that — were a writer to say that Chiwetel Ejiofor plays a gun-slinging free man named Django in 12 Years a Slave — they would be corrected, and scolded. But what if they weren't?
Here are today's Sunday Telegraph DVD reviews by Alan Stanbrook (image via @johnwarrender):
And here are just a few of the errors present in each of these capsule reviews:
Upstream Colour
Shane Carruth does not play a naturist — in either sense of the word — in the film. The only character who even loosely fits that description is played by Andrew Sensenig, an actor 20 years Carruth's senior.
The character who examines the soil, meanwhile, is played by a third actor: Thiago Martins.
The insects aren't uncovered in 'the soil around a woman's apartment', but in a carefully cultivated nursery several miles away.
The Great Beauty
Servillo's journalist was never looking for a hard story. Journalism itself is the compromise, as he was once a celebrated novelist.
It isn't his 'friend's wife' who is found dead. The widowed man is a stranger to him.
Computer Chess
There are no chess masters in the film, only computer programmers.
Wiley Wiggins isn't a character in the film, but an actor.
It's quite an achievement to cram so many mistakes into so few words, especially given that the review discs sent to DVD and Blu-ray critics like Stanbrook come with plot synopses attached. Assuming his reviews aren't some kind of elaborate art statement though, they're a good illustration of the kind of unique failings that are available only to print critics.
That Stanbrook clearly hasn't seen more than five minutes of each film is certainly disheartening, but more remarkable is his outright confidence in launching into quite specific descriptions of what are — to him — entirely unknown entities. This brazen disregard for accountability feels like a hangover from an earlier time — a time when writers like Stanbrook had little to no exposure to reader feedback. Ten years ago, the only thing stopping a Telegraph writer from saying that Troy was a great tribute to the late Troy Donahue would've been an editor who knew better. Nowadays we have Twitter, and everyone knows better.
And so, my message to the Stanbrooks of this world is simple: if you are going to continue reviewing films you haven't seen, you need to start covering your tracks. Random assertions about nonexistent plot points won't cut it in 2014. Instead, take a synopsis from the IMDb (it's like Leonard Maltin's Movie Guide but with more irritating pop-up ads), chuck in a few of your favourite pet adjectives ('elegiac' and 'ethereal' are very hot right now) and bung a vague, poster-quote-friendly endorsement on the end. Super stuff.
---